PRODUCT LIST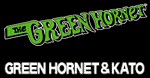 RAH220 NO.28
GREEN HORNET & KATO

参考小売価格¥8,190(税込)

原型製作 岡部 勝憲(PHM)
衣装製作 のだゆみこ(創ING)
協力 中村 頼永
   (イノサント・アカデミー)

[GREEN HORNET]
●全高約220mm!
●布製スカーフ&3ピースコスチューム
●帽子脱着可能!
●インジェクションパーツで
 スティンガーを完全再現!
●頭部PVCインジェクション
●握り手・開き手付
●全身29箇所が可動する
 RAH220TM内蔵!
 ((C)MEDICOM TOY・TIME HOUSE)

[KATO]
●全高約220mm!
●布製2ピースコスチューム
●帽子脱着可能!
●頭部PVCインジェクション
●ダーツ・三節棍を完全再現!
●握り手・開き手付

The Green Hornet, Kato and Black Beauty and related characters
are trademarks and copyrights of The Green Hornet, Inc.
Licensed by Universal Studios Licensing, Inc.
All rights reserved.
© 2014 MEDICOM TOY CORPORATION, ALL RIGHTS RESERVED.
<!-